About Us
Austwide Mining Title Management Pty Ltd (Austwide) provides expert advice and assistance to explorers and miners on how to secure title to land and how to maintain that interest anywhere throughout Australia. Austwide has been servicing the exploration and mining industry for over 25 years.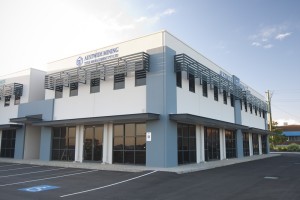 Austwide is widely acknowledged as being the leading mining title management company by exploration and mining companies throughout Australia.
Our team has extensive experience in regulatory and industry aspects of the resource sector and include geologists and mining title consultants, some of whom have held senior positions in the Department of Mines and Petroleum. This wealth of knowledge and experience is reflected in the high level mining title management services provided.
Our client portfolio ranges from individual prospectors to publicly listed mining companies on the Australian Stock Exchange and a number of international companies with major holdings and operations. We utilise state of the art computer systems to monitor critical dates and actions that affect mining tenure, land availability for acquisition, and title maintenance issues for our clients.
Our Head Office is located in Perth and we have a network of agents in the other Australian capital cities and major mining centres.
Austwide deals with all exploration and mining title matters from the initial application for the ground right through to mine production and related matters. Additionally, Austwide provides services including National Native Title representation and geological services at competitive rates.
Keep up to date with everything Austwide Mining and hear from our team of expert mining tenement specialists on our news page.